Taking Your Career To
Next Level
Do you wish to kick off your career as a professional drive since the idea of being behind the steering always makes you get excited? You have landed on the right platform for driving jobs in London. We do serve you the facility to get part of a growing organisation adhered to cater the quality service to clients and PCO driver jobs London both. Talking about the definition of a professional PCO driver is one who values the significance of good customers service and does not wish to leave any stone unturned while catering to a growing organisation. As a trusted driving jobs in London platform, we always foster the idea of encouraging professionalism, teamwork and the burning desire for PCO driver jobs London to help this reputed platform in respect of ruling the first place in the tough on-going marketplace. We are 99% engaged in catering Airport Transfers service PCO driver jobs airport. We do staunchly believe in allocating driver recruitment to drivers in advance so that no issues would occur later on. Moreover, driver reports are also done on a weekly basis. PCO driver will be paid after getting PCO jobs company car successfully done.
Are you perplexed over the specific requirements in respect of a Driver Recruitment job? No need to contemplate that way much for PCO Driver Jobs as there are some specific requirements need to get done including
Driver Minicab Jobs London also needs to obey the rules and regulations set by the company.
Moreover, it also requires having a GPS device with Live Traffic so that vehicle, driver, and passenger can easily be detected.
Your car must not be older than five years otherwise you will not be allowed for this Car Driver Job.
PCO Driver should have intermediate and advanced English skills.
Driver's also need to have a child seat in his car for Chauffeur Jobs
Apart from it, a driver also needs to deposit a particular amount whether applying for a full time or part time PCO Jobs Company Cars.
What Credential You Need To Add With Your Private Hire Taxi Driver Jobs in London Application Form
To get your dream PCO Jobs Company Car, you need to provide some necessary credentials such as Passport photo, Driving Jobs License, Passport/ID copy, National Insurance NO, PCO Driver Jobs Licence, Car Registration certificate-V5, MOT, PHV licence, Car Insurance, Proof of address other than driving licence, bank statement or bill. At the time of applying, you need to add all these credential along with your PCO Driver Jobs application form.
Factors Making Us Different From Others Private Hire Taxi Jobs Platforms
You might be thinking that what makes us different from others regarding Chauffeur Jobs. There are some important factors Cab Driver Jobs Near are for example our commission would be 25% and it is payable on a weekly basis. Once the induction takes place, the price you will be charged for the commission of Part Time Driving Jobs will be introduced to you. Moreover, we do also work with some partners having great experience in this field and hold their own commission on top of our prices. You need to keep in mind that the commission varies from Private Driver Jobs partner to partner to and will be charged separately.
Work schedule Of Driver Wanted London
As the reputed platform, we do give the opportunity to the Driver Wanted London to work PCO part time jobs or full time both according to convenience. If you are going to join as a full-time driver, you need to work 12 hours in a day shift or a 12 hours Night Time Driving Jobs shift. You can choose the Night Driving Jobs shift according to your convenience. By working 5 days in a week and 12 hours in a day, you can make about £1000 which sounds pretty much cool. And the percentage of commission will be 23% that Cab Driver has to pay us. For full-time drivers, there are two shifts, day shift kicks off from 04:00-05:00 till 16:00-17:00 and Night Time Driving Jobs shift is between from 16:00-17:00 till 04:00-05:00.
You might also be asked to do some extra hours for owner driver jobs if other PCO jobs London jobs will be available. And you will be informed about it by getting a call from Chauffeur jobs London office. To put in simple words, your hours and pay will be dependent on the number of PCO driver Wanted jobs you do perform on this week.
"Punctuality" Is Ours Top On The List
The Minicab Driver Jobs in London workload keeps changing time-to-time and we might not have enough Minicabs Driver Wanted work to offer you sometimes. We do appreciate if you try to work with us during the week instead of becoming weekend driver jobs at that time you may find a lot of work to do. At that time, you will find enough PCO driver jobs in London work and would not run out of work to make your particular amount from us. We will also not be short of staff to carry out our daily private hire car driver jobs business if you stay active on weekdays. Apart from it, your cab driver jobs attendance is quite important and will continually monitor by the senior. We also believe in punctuality of minicabs driver wanted jobs and will take actions in case if your sickness absence goes beyond the unacceptable levels.
An Overview Of Dress code OF Driver Wanted London
According to the experts, drivers need to follow the preferred dress code for PCO Chauffeur Drivers Jobs. For males applying for PCO Minicab Drivers Jobs, it requires to go with trousers, a plain shirt, tie, shoes and a jacket. If you are a female applying for Minicab Drivers Jobs then you need to carry a trouser/skirt (according to your preference), a plain blouse, scarf, shoes and a dark jacket. Please do keep in mind that in-appropriate items would not be allowed for the post of Minicab Drivers Wanted such as jeans, caps, hats, trainers, sweatshirts, casual shirts, sandals, slippers, vests etc.
We staunchly believe and appreciating the Minicab Driver Jobs who to go with the standard rules. For this, random PCO Drivers Jobs checking is performed and you will be reprimanded and fined if not dressed well. The motto of encouraging Taxi Drivers Job drivers to dress properly is making our customers know that how do we take our job seriously. This way also makes the clients believe that we can also impart a high standard of service. Therefore we are regarded as the best PCO Licence Drivers Required platform.
Client's Feedback Matters The Most To Us
For us, our client is so important and therefore we keep asking our clients to impart the feedback. Sometimes, our clients also do take a picture with the driver while giving feedback so please do not mind if some clients ask you or take a picture with you as it is also part of your Taxi Driver Vacancies job. We would like to introduce that most positive feedback is received by the full-time drivers. The PCO Executive drivers jobs who receives the most positive feedback is regarded with the title of "Driver OF The Month" as well as will also be entitled to a £100 bonus. This thing always excites the Taxi Drivers Wanted Employment.
To Finish The Collaboration
In case you want do not want to go any longer with us and want to finish the collaboration with us then you have to give us a notice 7 days prior. After doing all the needed formalities, you can move on.
Meet And Greet Service - PCO Driver Jobs Airport
We also impart meet and greet service to our customers charging £5 only. And the customers will have 45 minutes of free waiting time. Moreover, parking will be extra.
At the pick-ups from the airport, Part Time Driver Jobs in London need to wait if do not get the customer on time at the airport. Drivers need to wait inside at least one hour to catch the client. If the driver does not wait on hour Night Shift Driving Jobs inside then he/she will not be paid for the Evening Driving Jobs or parking. But PCO Minicab Driver Jobs driver is allowed to leave the terminal notifying the controller if the client does not show up after that particular timing.
So, what are you waiting for? Do apply for Taxi Driver Jobs London and start your career get associating with the best platform introducing you the best PCO Licence Driver Jobs.
Our
Vehicle
Our Luxury cabs with comfortable and safely reliable so will you like travel in cab? Which your favorite?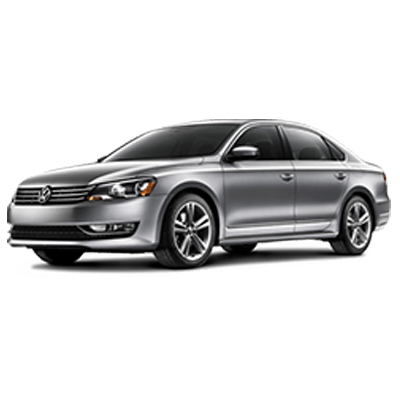 Saloon
Cars
Top Speed = 124Mph
Person of seats = 4seater
Weight in Luggage = 150Kg
Estate
Cars
Top Speed = 116Mph
Person of seats = 4seater
Weight in Luggage = 130Kg
MPV
Cars
Top Speed = 106Mph
Person of seats = 5seater
Weight in Luggage = 110Kg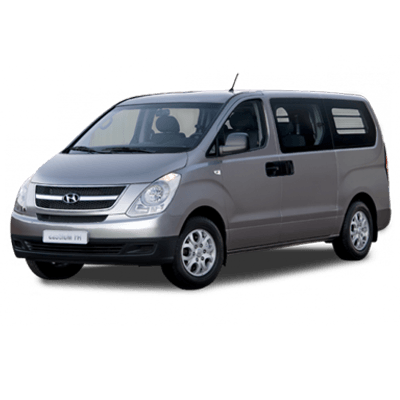 8-Seater
Cars
Top Speed = 140Mph
Person of seats = 8seater
Weight in Luggage = 180Kg
Well done sir, I am very happy with employment jobs vacancies for minicabs drivers, I will join minicab driver job, please cooperate with me.
Cab, Driver
Great work and opportunity for Londoners from your "PCO Driver wanted" Jobs, I hope you will keep on providing jobs in the future for unemployed.

Taxi, Driver
I have appreciated your work for unemployed peoples, I support you and I will inform other peoples looking for PCO Driver Jobs, Great work sir.

Minicab, Driver
I am very surprised about the minicabs driver jobs from over London by your company, I wanna join your company and become minicab driver , how can I apply.

Cab, Driver
I am very glad that your company will provide the jobs of minicabs drivers; it will help jobless people, thanks a lot.

Taxi, Driver
Wow this is for me, your company looks too good, I already have a cab, I shall come and discuss this job.

Minicab, Driver
Apply Online
We will contact you immediately as soon as possible!
Minicab Driver Vacancies Available Would You Like To Apply Please Click Here